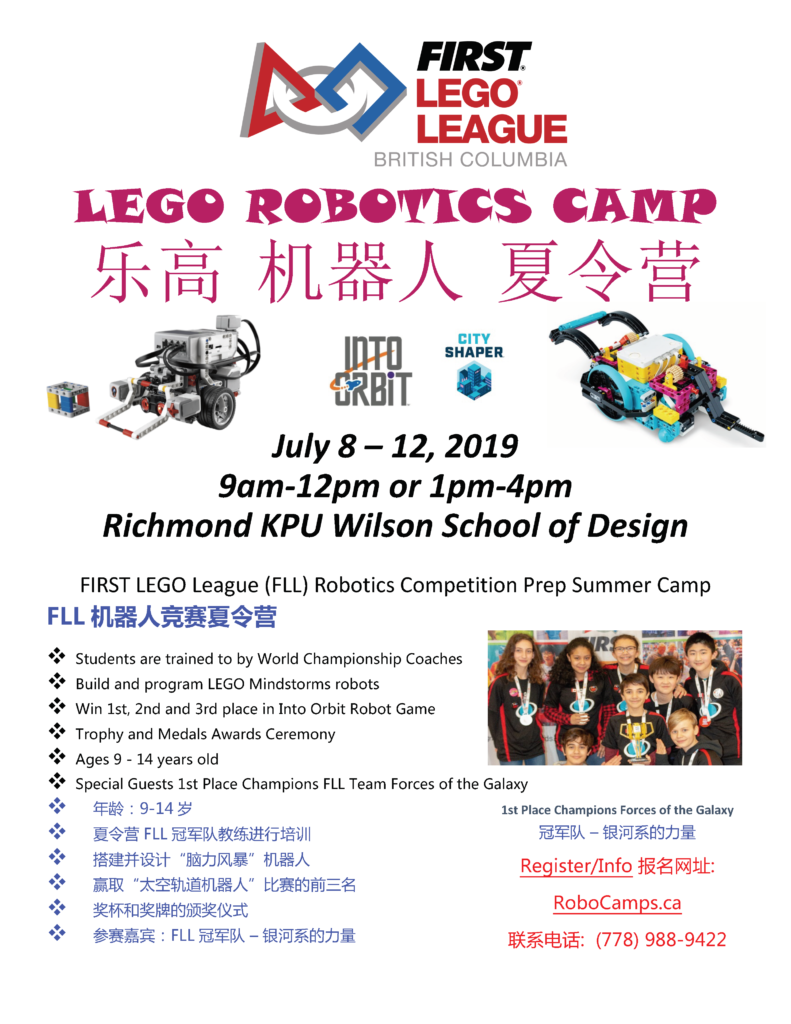 Introducing a New Robotics Camp with FIRST LEGO League
We're introducing a new Summer Camp focused exclusively on the FIRST LEGO League robotics competition, and in partnership with FIRST World Championship 1st Place Teamwork winners Forces of the Galaxy.
Kids at FIRST LEGO League Summer Camp will have a full Robotics competition experience during the course of one week. They will form teams, learn how to build and program LEGO Mindstorms, practice gracious professionalism and coopertition, and compete for 1st, 2nd and 3rd place prizes at the end of the week. All teams will receive medals and finalists will receive trophies and special FLL give-aways.
Camp is located at Kwantlen Polytechnic University's Richmond Campus, at the brand new, state-of-the-art Wilson School of Design. Morning sessions (9am to 12pm) are a separate stream from afternoon sessions (1pm-4pm). We recommend you chose either a morning or afternoon session but not both, since we cannot accommodate lunch time activities due to venue restrictions. Recommended age group is 9 years old to 14 years old (which are the age limits for FIRST LEGO League Teams).
Information and guidance will be provided at the end of the week for any students wishing to form an official FIRST LEGO League team to compete in the upcoming 2019-2020 FIRST LEGO League Season (Challenge announcement begins August 1st 2019).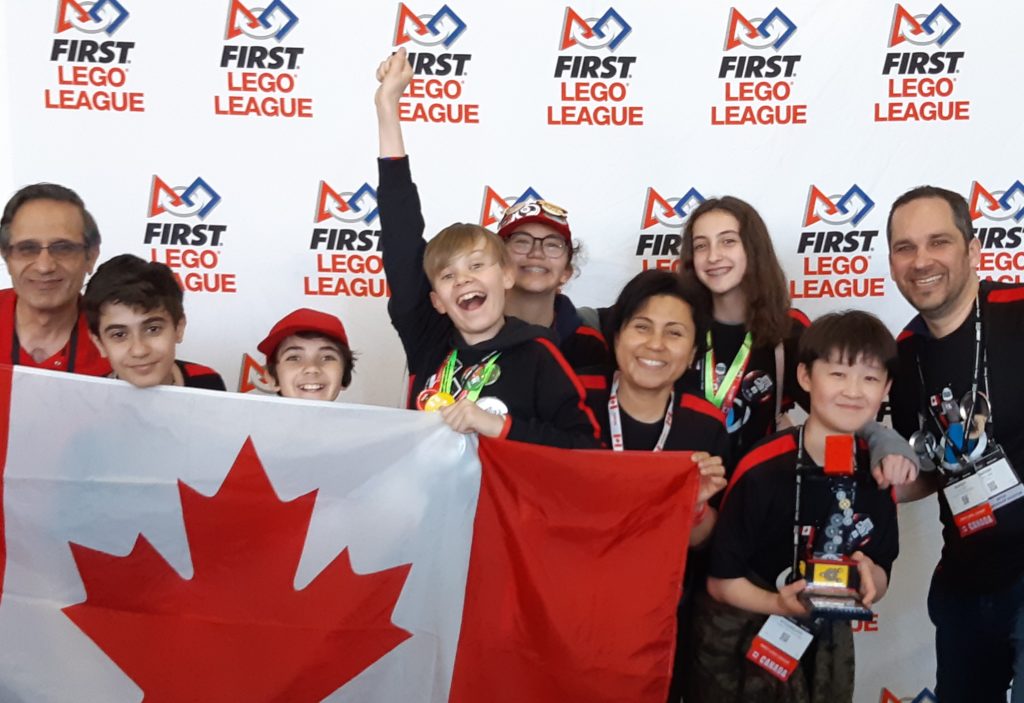 All proceeds go to supporting FIRST World Championship team Forces of the Galaxy Team #33968. Watch how they did at the FIRST Championships in Houston, Texas at forces33968.weebly.com.