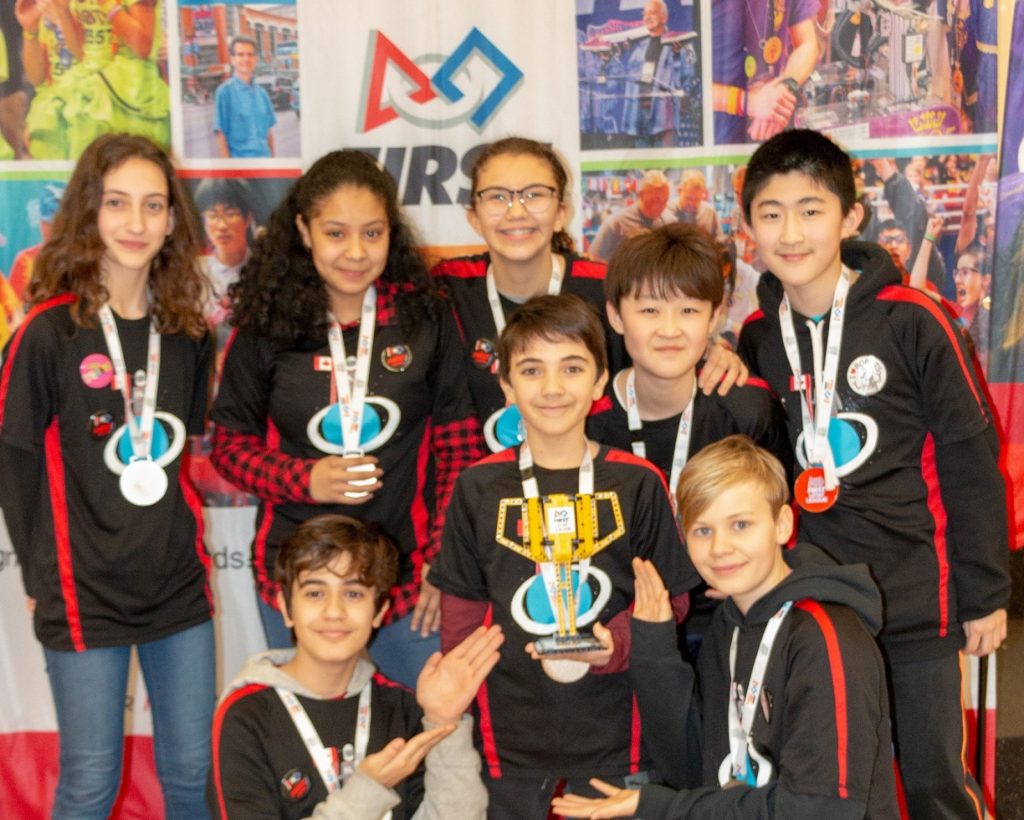 FIRST Championships in Houston
We're proud of our FIRST LEGO League team Forces of the Galaxy for being invited to the FIRST World Championships in Houston, Texas, after winning 2nd place at the BC Provincial Tournament in February!
The Forces are blogging about their journey at https://forces33968.weebly.com and will be videoing their adventures next week at the FIRST Championships in Houston, April 17-20, 2019. They're expecting 352 of the best teams from 16+ countries around the world. Wish them luck! You can help donate to their cause by going to their GoFundMe page.
NEW FIRST LEGO League Camp July 8-12 at Wilson School of Design
In order to support the Forces team's fundraising efforts, we're working with FIRST Robotics BC to put on a FIRST LEGO League Summer Camp at the Wilson School of Design, Richmond BC. All proceeds will go to helping fund the Forces FLL Team. We're excited to be in a brand new state-of-the-art venue. We're working with FIRST Robotics BC and BC's FIRST Senior Mentor to ensure that students have an authentic FIRST robotics competition experience, complete with an emphasis on Core Values and Gracious Professionalism. Participants will form teams, build robots and participate in an FLL Robot Challenge. At the end of the week we will have a robot competition and close with an award ceremony. To register and find out more information, click here:
FIRST LEGO League Summer Camp at Wilson School of Design