Classroom Enrichment Programs
We offer hands-on, classroom ready and curriculum aligned STEM and Literacy solutions using LEGO® Education Mindstorms, WeDo, StoryStarter and MoreToMath products, targeting learning outcomes such as critical and computational thinking, teamwork and communication. All our curriculum alignments for our programs are aligned to new BC Curriculum. We are currently running teacher training sessions and in-class workshops at various schools.
Contact us to set up a free consultation.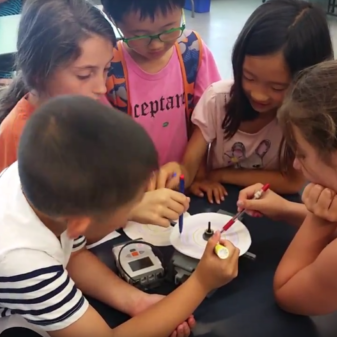 [pdf-embedder url="https://daedalosacademy.com/wp-content/uploads/2016/01/Daedalos-Classroom-Enrichment-Programs-with-LEGO-Education.pdf" title="Daedalos Classroom Enrichment Programs with LEGO Education"]
STEM Programs at University Hill Elementary
STEM Robotics Program at Vancouver Talmud Torah
Non-Instructional Day Professional Development at UHill Elementary: LEGO Education StoryStarter