Please note: this ticket rate is open to students from Norma Rose Point School only.

Grades 3-8 students: 
The LEGO Mindstorms Robotics + Programming is an 8 week course where students design and programme robots using the LEGO Mindstorms Education NXT and EV3 sets and visual programming software.
Kindergarte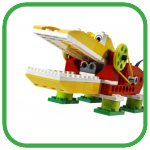 n – Grade 2 students: 
LEGO® Education WeDo Introductory Robotics introduces students to basic robotics concepts and programming skills within a STEM Curriculum. Students combine LEGO Bricks with robotics parts (motors and sensors connected via USB to laptops) and then learn to operate them using visual programming software.
LEGO Mindstorms + WeDo @ NRP School


January 6, 2015




3:15 pm - 5:00 pm

LEGO Mindstorms + WeDo @ NRP School


January 13, 2015




3:15 pm - 5:00 pm

LEGO Mindstorms + WeDo @ NRP School


January 20, 2015




3:15 pm - 5:00 pm

LEGO Mindstorms + WeDo @ NRP School


January 27, 2015




3:15 pm - 5:00 pm

LEGO Mindstorms + WeDo @ NRP School


February 3, 2015




3:15 pm - 5:00 pm

LEGO Mindstorms + WeDo @ NRP School


February 10, 2015




3:15 pm - 5:00 pm

LEGO Mindstorms + WeDo @ NRP School


February 17, 2015




3:15 pm - 5:00 pm

LEGO Mindstorms + WeDo @ NRP School


February 24, 2015




3:15 pm - 5:00 pm